2 September, 2020, by clincapture-client
ClinCapture is excited to announce Captivate™ 3.4 with new features that improve your experience. We've enhanced the system and added additional tools.
Here is a breakdown of the changes:
Build
New VAS Scale
Printable annotated case report forms (CRFs)
Customizable date/time format
Ability for users to fully build and configure patient surveys themselves within ePRO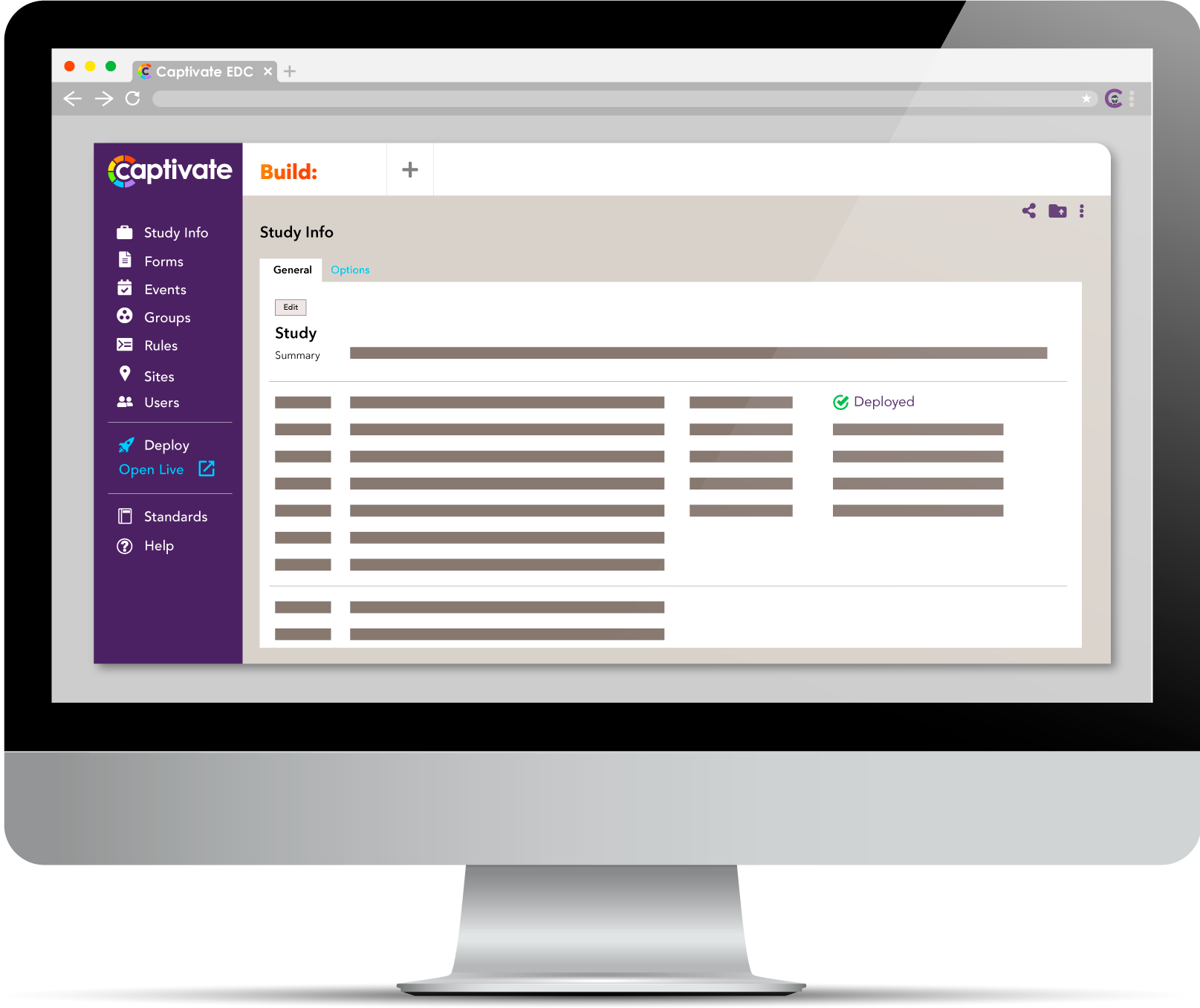 Live
Data import via CSV file
PHI settings based on roles
Query owner export
Improved email alert notifications
Calendar enhancements
Advanced Reporting
Report data by event or in aggregate
Added Log base 10 function
View and test reporting in the test environment
Additional features
Subject calendar visit windows
Automatic triggers to send ePRO surveys
To learn more about our latest features and enhancements, contact your Account Manager at ClinCapture.
Up Next
8 July, 2021

ClinCapture announces Captivate™ 3.7 release

ClinCapture is excited to announce additional features in Captivate™ 3.7. The latest release is available to current and new customers. It includes enhancements to medical coding, secure data deletion, and enhancements to change reports.

Medical Coding Support for CTCAE 5.0 Oncology

Captivate™ Coder has been updated to support the latest version of the Common T

Read more +

17 March, 2021

What is eConsent and what are the benefits?

What is eConsent?

The Food and Drug Administration has defined electronic informed consent (eConsent) as "the use of electronic systems and processes that may employ multiple electronic media, including text, graphics, audio, video, podcasts, passive and interactive Web sites, biological recognition devices, and card readers, to convey information related to the study to obta

Read more +

10 March, 2021

What is Captivate™ Reporting?

Captivate

™ Reporting 

was created with our customers in mind. At ClinCapture, we understand how important it is to have the ability to access trial data easily. That is why we created Captivate™ Reporting, a new tool

Read more +