Using Captivate EDC, you receive the benefits of private cloud while enjoying a sleek and modern user-interface. Captivate offers privacy, performance, and power -- the scalability to run studies of different complexities and budgets.
Captivate includes:
Captivate Light

Description

"Best of Both Worlds" Build Mode
Site Data Verification and Version Control
Private Database with Free Upgrades

Captivate Standard (includes Medical Coding)

Description

Everything included in Light plus
Medical Coding
Ability to add INTL servers

Captivate Advanced (includes Medical Coding and Advanced Reporting)

Description

Everything included in Standard plus
Advanced Reporting and Analytics
Advanced RBM (coming soon!)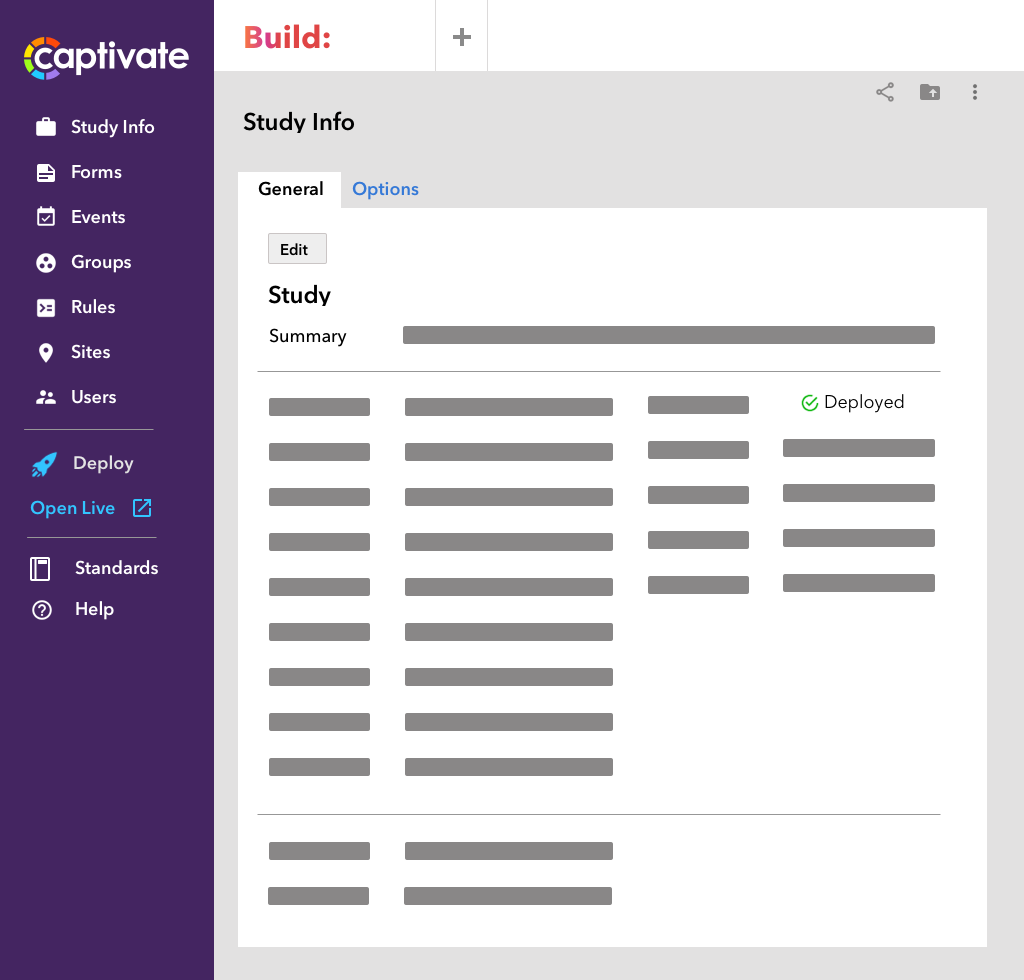 Best of Both Worlds: Programabot 

Our best of both worlds design tool allows you to build your forms using drag and drop or by programming code. You can create form rules using XML and even build custom clickable forms using JavaScript!

Best of Both Worlds: WYSIWYG

Designing your forms and edit checks is easy with an intuitive drag and drop user interface, which
renders them exactly as designed.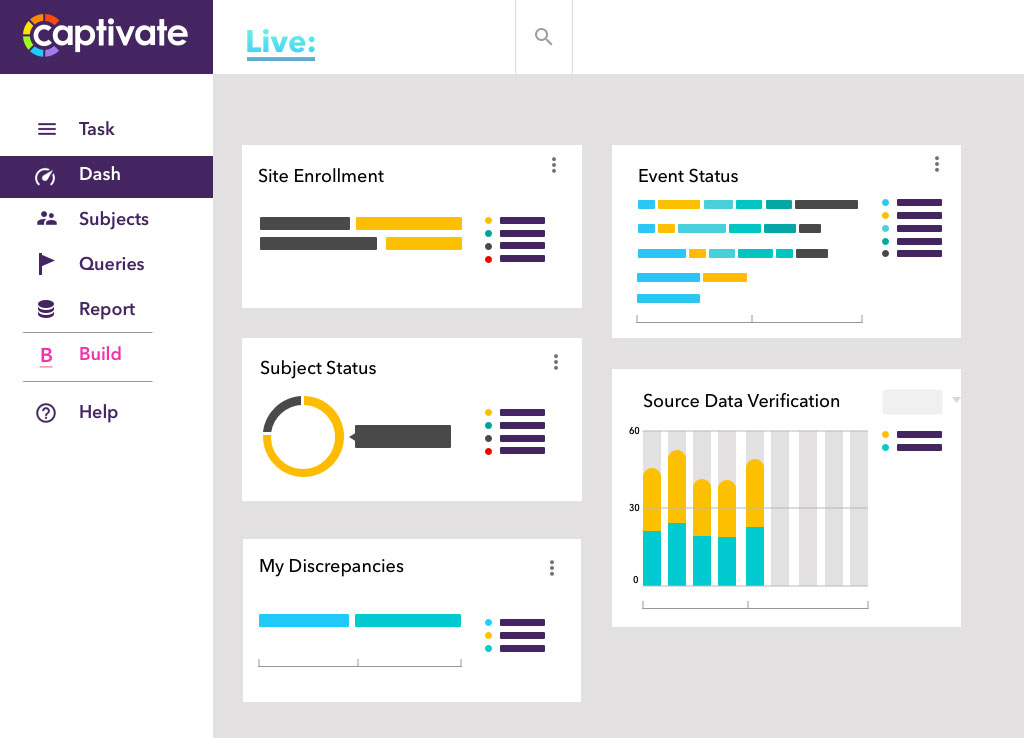 RBM: Risk Based Monkey

Risk Based Monitoring (RBM) supports both partial and targeted source data verification.

Form Versioning: Versionoid

Study changes are both versatile and easy to manage. If a study amendment is required, a new CRF version can
be assigned to specific sites or it can be made available automatically to all sites.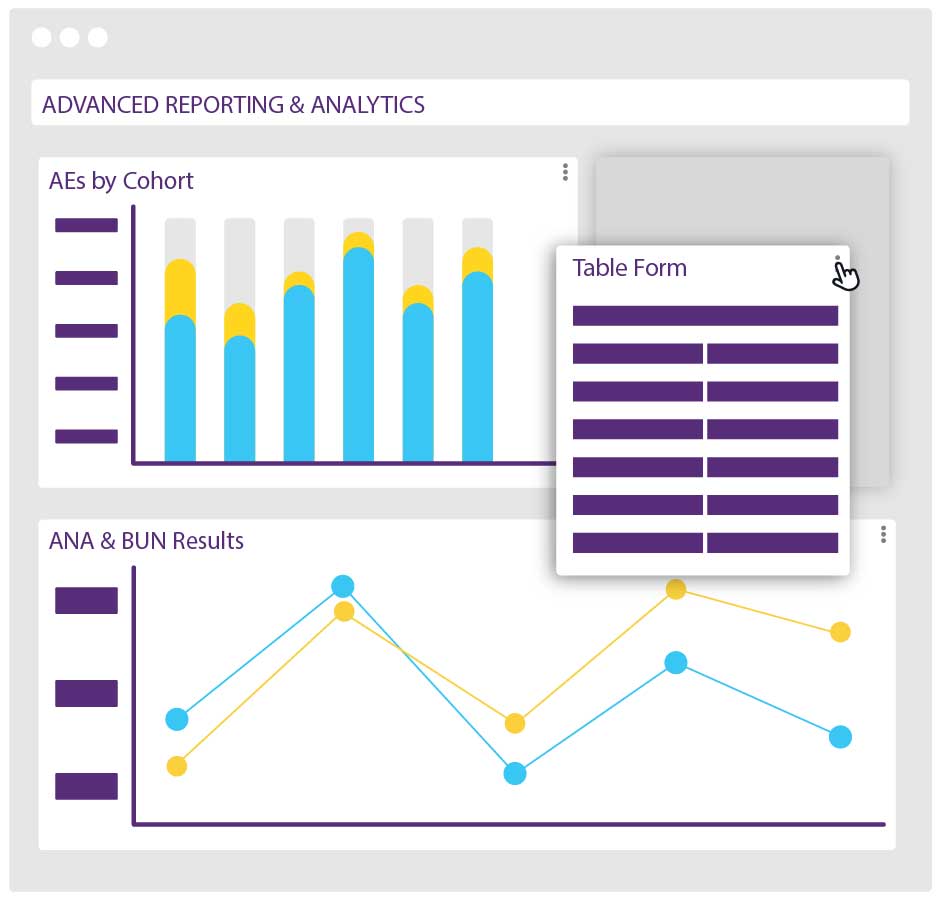 Reporting and Analytics: Machine Learner

Interactive dashboards show your study progress in realtime and allow you to drill down on the data that matters.

Easy to use: Graphical, drag and drop interface.
Cross study/site reporting: Key clinical data can be analyzed across studies and sites.
Self-Service: Users can explore and analyze clinical data on their own with ad hoc reports and dashboards. There is no need for expert assistance.
Real time: Provides users up-to-date reports instantly, as their CRFs or their data change. Unlike other EDC systems, there are no additional steps or time wasted to generate data warehouses or business views before users can analyze their data.
Embedded: Users can access the tools from within the Captivate Live Application.