Weidley's Wish is a philanthropic initiative founded by ClinCapture CEO Scott Weidley. The initiative provides free technology, including Electronic Data Capture (EDC), to organizations and for therapeutic areas which are budget constrained or have other urgent needs.

Rare Disease
Weidley's Wish supports Rare Disease studies by offering Electronic Data Capture (EDC) software at no cost to non-profit organizations.*

Coronavirus COVID-19
All COVID-19 research is now eligible for Electonic Data Capture (EDC) software at no cost through the Weidley's Wish initiative.*

Orphan Studies
Orphan studies may qualify for Electronic Data Capture (EDC) at no cost for customers of ClinCapture.*
*Approval of all applications is at the sole discretion of ClinCapture, Inc.
Press Release
ClinCapture, Inc. to Provide Free Electronic Data Capture (EDC) for Clinical Researchers Investigating the Treatment of COVID-19 Coronavirus
Today, ClinCapture, Inc., a leading provider for Electronic Data Capture (EDC) systems and eClinical solutions, announced that it will begin offering EDC at no cost for specific clinical trials investigating COVID-19 Coronavirus. The decision to offer free EDC for BioPharma and Diagnostic companies conducting COVID-19 clinical trials was announced after the World Health Organization issued a statement that the confirmed number of COVID-19 cases has surpassed 100,000 globally.
Read more »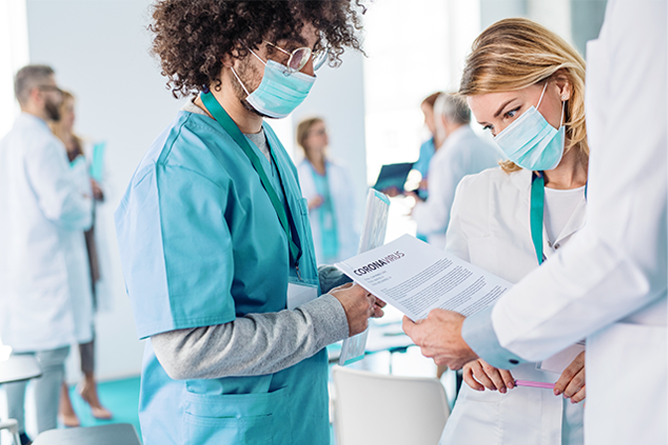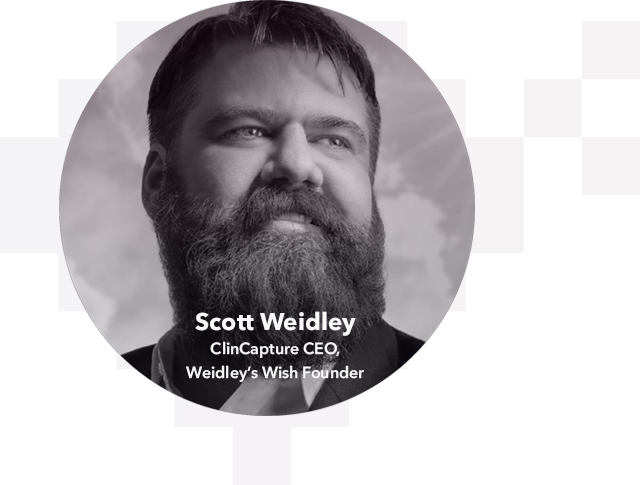 Meet
Scott
Scott Weidley is the CEO of ClinCapture. Previously, he was Vice President of Sales and Marketing at a leading eClinical company. Prior, he held sales and leadership roles at CBR Systems, the world's largest stem cell bank, founded a private healthcare facility in San Francisco, and worked as an independent consultant.
He has served as speaker and chair at a variety of industry conferences, including Society for Clinical Data Management (SCDM), Drug Information Association (DIA), and Outsourcing Clinical Trials (OCT). He holds a Bachelor of Science degree in Pre-Medicine (Life Science) from Pennsylvania State University.
Learn if you qualify to run your studies at no cost