Using Captivate EDC, you receive the benefits of private cloud while enjoying a sleek and modern user-interface. Captivate offers privacy, performance, and power — the scalability to run studies of different complexities and budgets. Modules that can be added to any package: Captivate Coder (Medical Coding), Captivate electronic Patient Reported Outcomes (ePRO), Captivate electronic Clinical Outcomes Assessment (eCOA), Captivate Randomization and Trial Supply Management (RTSM).
Captivate packages includes:
Basic

Description

All basic EDC features below
Standard Reporting

Advanced

Description

Everything included in Basic plus:
Advanced Reporting & Analytics

Enterprise

Description

Everything in Advanced priced for enterprise
Flexibility

Our design tool allows you to build your forms using drag and drop or by programming code. You can create form rules using XML and even build custom clickable forms using JavaScript!

What You See Is What You Get

Designing your forms and edit checks is easy with an intuitive drag and drop user interface, which
renders them exactly as designed.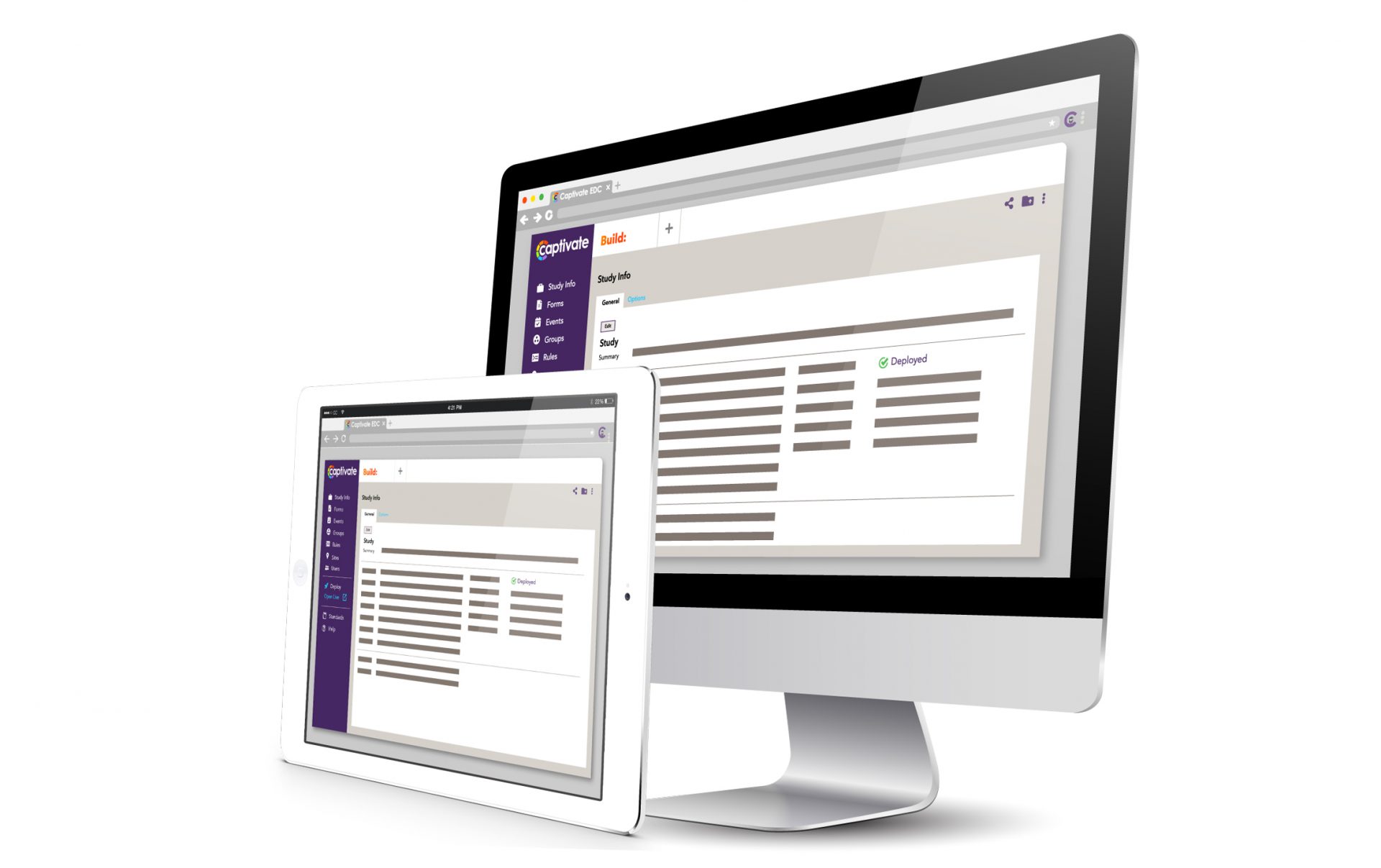 Risk Based Monitoring

Risk Based Monitoring (RBM) supports both partial and targeted source data verification.

Form Versioning

Study changes are both versatile and easy to manage. If a study amendment is required, a new CRF version can be assigned to specific sites or it can be made available automatically to all sites.