16 March, 2020, by clincapture-client
With the pandemic of COVID-19, efforts to speed up treatments and develop a vaccine are increasing dramatically. Many companies have been repurposing antivirals while others are pursuing a more high-tech approach. With recent findings from Clover Biopharmaceuticals, COVID-19 is variegated with a protein aptly called 'Spike' (S) protein, allowing the virus to burrow into the cells of humans, making the S protein the target of most vaccine research.
Listed below are some of the companies researching treatments, vaccines, and/or diagnostics:
Gilead Sciences
Name: Remdesivir – Intravenous treatment
Phase 3
Remdesivir has been used to treat one infected patient in the US. Trials are being deployed in a pair of late-stage studies in Asia by the end of the month, and they are also working in China. Gilead will recruit 1,000 COVID-19 patients to determine if multiple doses of remdesivir can reverse infection. Primary goals: reduce fever and help patients leave hospital within two weeks.
Moderna Therapeutic
Name: mRNA-1273 – Vaccine
Phase 1
A candidate was identified by Moderna just 42 days after COVID-19 sequenced. Moderna is working with National Institutes of Health on a healthy-volunteer study. If mRNA_1273 proves to be safe, the two organizations will enroll hundreds more patients to determine its efficacy. Kaiser Permanente Washington Health Research Institute in Seattle is currently preparing to run trials on 45 volunteers with different doses. Researchers copy the section of the virus's code that contains instructions for cells to create the spike protein, allowing humans to produce their own version of S protein. mRNA-1273 is a synthetic strand of messenger RNA (mRNA) designed to convince bodily cells to produce antibodies against COVID-19. Moderna hasn't yet won FDA approval for any of its mRNA meds.
CureVac
mRNA – Vaccine
Preclinical
CureVAc uses mRNA to spur production of proteins. They expect to have a candidate ready for human testing within a few months. They also are working on the RNA Printer, a mobile mRNA manufacturing technology, theoretically allowing health care workers to rapidly produce vaccines to respond at the site of an outbreak.
GlaxoSmithKline
Vaccine
Preclinical
GSK is lending technology to a Chinese biotech firm working on COVID-19 vaccine. GSK is providing proprietary adjuvants (compounds that enhance effectiveness of vaccines) to Clover Biopharmaceuticals. The approach involves injecting proteins that spur immune response, priming the body to resist infection. It has not yet been announced when to expect human trials.
Inovio Pharmaceuticals
INO-4800 – Vaccine
Preclinical
Inovio invented a DNA vaccine which they believe can generate protective antibodies and keep patients from infection. They partnered with Beijing Advaccine Biotechnology and are working through preclinical trials. They expect to progress to clinical trials later this year.
Johnson & Johnson
Vaccine and Treatment
Preclinical
J&J is in the early days of developing a vaccine which would introduce patients to a deactivated version of the virus, triggering an immune response without causing the infection. They are also working with the federal Biomedical Advanced Research and Development Authority (BARDA) on potential treatments investigating whether or not any of their older medications might work.
Regeneron Pharmaceuticals
Treatment
Preclinical
Based on a $50 billion business that crafts human antibodies out of genetically engineered mice, Regeneron is immunizing antibody-generating mice with a harmless analog of COVID-19, generating potential treatments for the infection. If everything goes according to plan, they expect it will be ready for human testing by late summer.
Sanofi
Vaccine
Preclinical
Sanofi has successfully developed vaccines for yellow fever and diphtheria. They are also working with BARDA. The approach involves taking COVID-19 DNA and mixing it with genetic material from a harmless virus, creating a chimera that can prime the immune system without making patients sick. They expect to have a vaccine candidate to test in the lab in six months and to test on patients within 18 months. Approval would likely be three years away. They previously worked on SARS.
Vir Biotechnology
Treatment
Preclinical
Vir primarily focuses on infectious disease and have isolated antibodies from people who survived SARS. They are working to determine whether these antibodies might treat the infection. They have teamed up with WuXi Biologics and are in early stages of development. They haven't specified when they expect to have products ready for human testing.
Novavax
Vaccine
Preclinical/phase 1
Novavax is testing recombinant nanoparticle vaccine candidates for COVID-19 in animal models. Candidates produce antigens derived from the COVID-19 spike (S) protein. They are planning to use Matrix-M adjuvant with their COVID-19 vaccine candidate to boost immune responses. They expect preclinical findings to help determine a candidate for human studies with clinical trials anticipated to begin in May or June.
Takeda Pharmaceutical
TAK-888 – Treatment
Preclinical
Takeda plans to test hyperimmune globulins for people who are at high risk for infection. This requires access to plasma from persons who have recovered from COVID-19. They plan to examine whether other therapies, both experimental and those with regulatory approval, may have treatment potential.
Jenner Institute
'Seed Stock' ChAdOx1 nCov-19 – Vaccine
Preclinical
Jenner has been working on a vaccine against MERS, which was shown to induce strong immune responses against MERS after a single dose of the vaccine in the first clinical trial in Oxford. The second clinical trial is underway in Saudi Arabia. By using technology that is known to work well for another coronavirus vaccine, they hope to be able to reduce the time taken to prepare for clinical trials. The vaccine is produced using a safe version of an adenovirus that has been modified so that it cannot reproduce within the body and the genetic code to provide instructions for making the COVID-19 S protein has been added, enabling the adenovirus to produce this protein.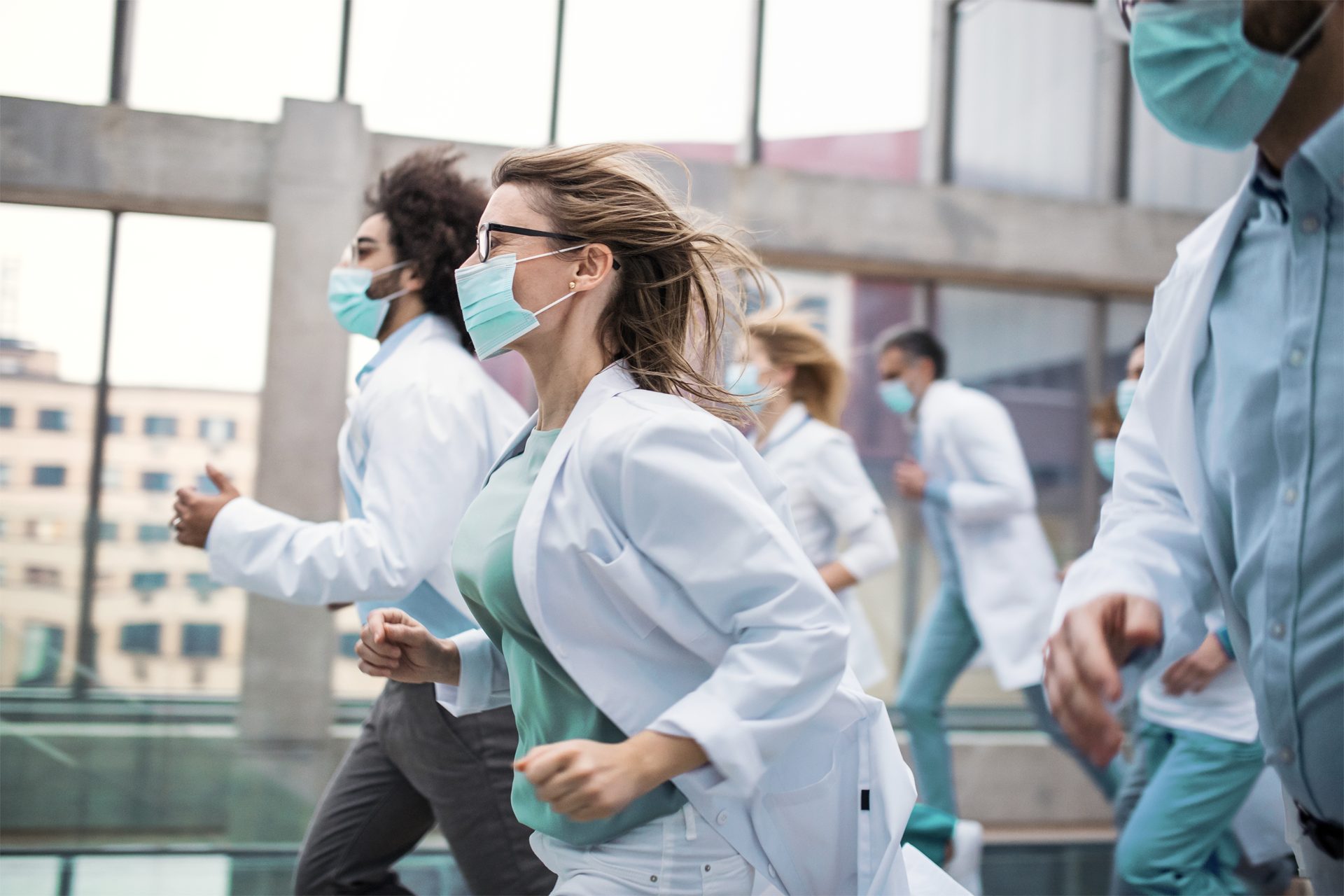 Up Next
5 January, 2021

Letter from the CEO: Virtual Data Capture™

As CEO of ClinCapture, I see firsthand the struggles clinical researchers and data managers endure in collecting, managing, and analyzing their data. From outdated paper forms to products that simply lack the full capabilities necessary for remote trials, ClinCapture is addressing the challenges researchers must overcome as trials continue to decentralize. Beginning in March 2020, we offered ou

Read more +

5 December, 2020

Meet the Team: Alexis Hanley

Perhaps, one of the reasons why she is so great at what she does is the fact that she is an educator at heart. Or it could be her kind-hearted personality that shines through even over a phone call. Alexis Hanley is a core piece of the customer success team at ClinCapture, as a customer success specialist, she assists customers with day-to-day inquiries. "I love working on this team becau

Read more +

5 November, 2020

ClinMax saves time with third COVID-19 study on ClinCapture's EDC

With a race against time to find a viable treatment or vaccine for COVID-19, ClinMax turned to ClinCapture for the third time to capture study data. ClinMax is a clinical research organization specializing in clinical trial management.

In March 2020, ClinCapture announced the use of Captivate™ Electronic Data Capture

Read more +