Captivate® eCOA/ePRO includes advanced features to seamlessly capture data from patients or observers and automatically integrate unified responses into your EDC System.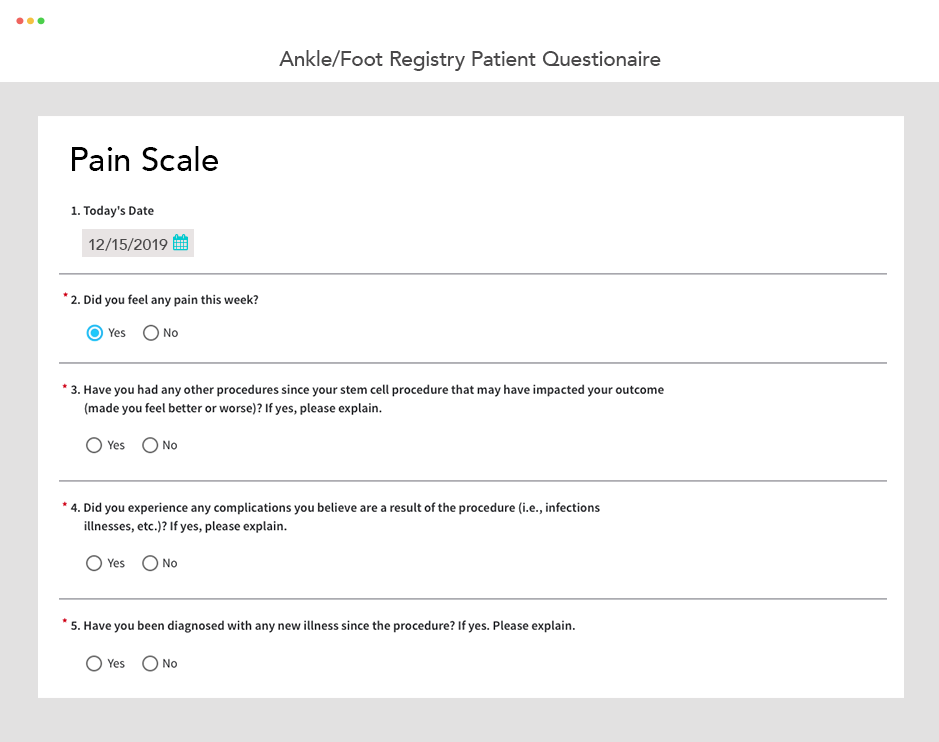 What is eCOA?

Electronic Clinical Outcomes Assessments (eCOA), allows clinicians, and caregivers to use phones, tablets, computers, and other electronic devices to report data.

What is ePRO?

Patient Reported Outcomes (ePRO) is a survey of the status of a patient's health that comes directly from the patient, i.e. the patient reports the data directly. These surveys can include pain intensity diagrams, visual analog scales, psychological symptoms, and general quality of life measures, such as how the condition impacts a patient's daily life.
Our eCOA/ePRO includes:
Full accessibility on desktop or mobile device including Apple IOS and Android devices
Direct electronic collection of Patient Reported Outcomes, as well as Clinician Reported Outcomes and Observer Reported Outcomes (collectively eCOA), without requiring special hardware
Timed-expiration secure token for participants to receive by email to use on any device with internet access and any HTML5 web browser, including Chrome, Firefox, Safari, Internet Explorer, and Microsoft Edge
Text and scale-based questions, and further custom development from ClinCapture , if necessary
Scheduled or on-demand triggers in surveys for maximum flexibility
Configurable email messages and reminders to alert participants to expected surveys
Selectable language for surveys/scales which allows participants to complete surveys in their native language
Progress tracking and completion status in EDC for site monitoring and follow up
Unified participant responses with clinical data in EDC to simplify data review and dataset extract
Compliance report with survey status, dates for survey sent, and reminders