1 September, 2020, by clincapture-client
In San Francisco, as office spaces remain closed, workers are busy keeping up with day-to-day business out of their homes. That includes ClinCapture CEO Scott Weidley. Sitting in his home office surrounded by vintage guitars, Weidley checks-in with employees through video calls and emails.
"I am very proud of what the team has accomplished while working remotely, but I am excited for the day when we can safely return to the office," says Weidley. "There is something visceral about celebrating the wins – and grieving the losses – together as a team."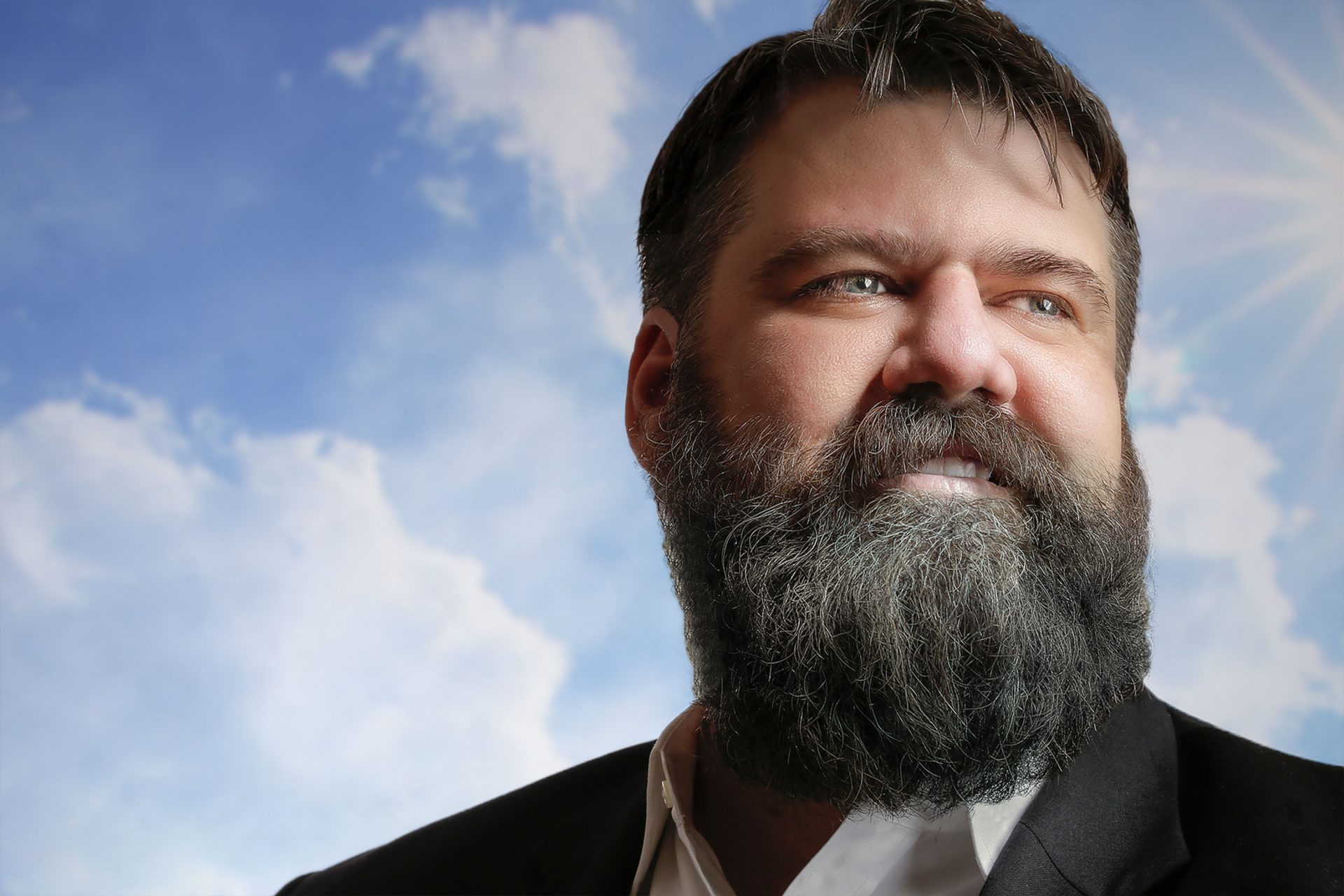 Weidley often speaks about the culture of the San Francisco office while reminiscing of pre-COVID events, such as the one ClinCapture hosted during the last J.P. Morgan Healthcare Conference.
"It started off as … sort of a joke," says Weidley, as he explains how he volunteered the ClinCapture office during a dinner with Rock Health in 2019 when a number of dinner guests were joking about how the dinner was wrapping up rather early in the evening. It was essentially due to the fact that the building management wanted to clean up and go home early.
"A couple of months later, Bill (Evans), the CEO of Rock Health, called and asked if I wanted to work with them on the event. Of course, I said yes," remembers Weidley. Afterward, Weidley was told there was one condition: he also had to DJ the event. "Maybe they were kidding," jokes Weidley, "but anyway, challenge accepted."
J.P. Morgan Healthcare Conference attendees lined up around the block for hours for the party, Weidley recalls, "it was supposed to end at 9 p.m., but everyone was having such a great time that the party just sort of blended into the afterparty."
In addition to cool parties, the pre-COVID ClinCapture office featured video games, basketball, ping pong (of course), and a gym. There was a dedicated Dance Dance Revolution station and when the team wasn't dancing, Weidley says "freestyle rapping was an after-hours favorite." He fondly remembers a particularly lively session before the team headed to see Post Malone perform in Oakland.
Likewise, you wouldn't see any motivational posters on the walls; instead, they were adorned with skateboards and electric guitars from Weidley's personal collection, including one autographed by Miley Cyrus. The office was also dog-friendly, but these days you'll often see Weidley's French Bulldogs, Mr. Growly (for fans of 80s Metal, yes, the name was inspired by the similar-sounding Ozzy Osbourne song) and Baby Barky, on video calls with the team.
The culture and values of ClinCapture is something Weidley is passionate about. "When the pandemic was declared, I thought of two things: first, we need to do our part to help, and second, we need to do everything we can to keep the team intact."
Weidley recounts, "Amanda (Director of Sales for ClinCapture) and I were scheduled to meet in-person with a few customers in Southern California that week." One by one, as those meetings were canceled due to COVID-19, Weidley texted Amanda with an idea: ClinCapture should offer free Electronic Data Capture (EDC) software for COVID studies. "I think a number of companies followed suit later," says Weidley, "but we were the first ones to do it. I'm pretty happy we started that trend."
In terms of keeping the team intact, ClinCapture has succeeded at that as well. "I may have had to break up my guitar collection due to COVID-19," says Weidley, "but on a separate note, we were able to keep our team together."
When asked how ClinCapture is doing now, Weidley ends on another musical metaphor: "Right now, I would say ClinCapture is sort of like a Les Paul through a Marshall," referencing one of his favorite guitar and amplifier combinations, "smooth, with a lot of sustain."
Up Next
5 January, 2021

Letter from the CEO: Virtual Data Capture™

As CEO of ClinCapture, I see firsthand the struggles clinical researchers and data managers endure in collecting, managing, and analyzing their data. From outdated paper forms to products that simply lack the full capabilities necessary for remote trials, ClinCapture is addressing the challenges researchers must overcome as trials continue to decentralize. Beginning in March 2020, we offered ou

Read more +

5 December, 2020

Meet the Team: Alexis Hanley

Perhaps, one of the reasons why she is so great at what she does is the fact that she is an educator at heart. Or it could be her kind-hearted personality that shines through even over a phone call. Alexis Hanley is a core piece of the customer success team at ClinCapture, as a customer success specialist, she assists customers with day-to-day inquiries. "I love working on this team becau

Read more +

5 November, 2020

ClinMax saves time with third COVID-19 study on ClinCapture's EDC

With a race against time to find a viable treatment or vaccine for COVID-19, ClinMax turned to ClinCapture for the third time to capture study data. ClinMax is a clinical research organization specializing in clinical trial management.

In March 2020, ClinCapture announced the use of Captivate™ Electronic Data Capture

Read more +