7 October, 2019, by clincapture-client
Sponsors and CROs – Do you know where your clinical trial database resides?
Unless you have on-premises servers, your clinical trial database most likely resides on the cloud. The cloud is not a one-size-fits-all solution and can greatly affect various software aspects, such as software speed and performance. When choosing a software, like Electronic Data Capture (EDC), it is important to ask your provider if you will be sharing a database with other customers. Sharing a clinical trial database signals that your provider offers a "Public Cloud" option.
Public Cloud is a popular option but carries several downsides, including:
 -You share your clinical trial database with neighbors, meaning your data may reside alongside your competitors' data. 
-Your neighbor's bandwidth usage affects everyone on the shared database, slowing down the system if they are using a lot of bandwidth.
-Updates are released on the software provider's schedule. Since you cannot pause an update for half of a database, you are forced to update even if you are at a pivotal point in your study. This may cause headaches and delays due to having to retrain site users or potentially having to redo SOPs.
Fortunately, there is another cloud-based infrastructure alternative: Private Cloud. 
Private Cloud infrastructure is growing in popularity due to its ongoing convenience for Sponsors and CROs. With Private Cloud infrastructure, every Sponsor receives a private database where their studies reside. No other Sponsors share that clinical trial database. All studies reside on the same instance, which is beneficial for reusability across studies. 
Benefits of Private Cloud infrastructure include: 
-Your data is completely separate from other customers' clinical trial database, increasing security. 
– The Bandwidth usage of other Sponsors does not affect your studies.
-You have the ability to pause software updates from your provider until you are ready to accept them.
Are all your studies (or your Sponsor's studies) on the same instance?
If you are on a shared database, your studies are likely NOT on the same instance. 
-This makes it more difficult for reusability of CRFs and entire studies.
-If the vendor is not optimized for single sign on (SSO), running multiple studies can be a hassle with different URLS.
-It can be very difficult to look at centralized data across multiple studies.
If you are on a private database, your studies ARE on the same instance. 
-This allows you to seamlessly reuse CRFs and even clone and reuse entire studies.
-If you use ClinCapture's Captivate, you can utilize the Advanced Reporting & Analytics tool, coupled with our Private Cloud infrastructure, to create cross-study reports.
Let's look into core configurations across studies on a Private Cloud Database:
Can there be different configurations on the same instance?
-It's important to remember that not all private databases are not created equal. For example, the market leader in Electronic Data Capture (EDC) provides a Private Cloud Clinical Trial Database to exist on the same instance, but core configurations or study options across the studies must be identical. Moreover, this can be  inability to customize role permissions in various environments. This is a major downfall to the market leader's Private Cloud infrastructure. 
– ClinCapture allows studies on the same instance to have different core configurations or study options. In Captivate EDC, you can use the same site name in different studies. Unlike other EDC systems, Captivate study options can vary in different studies, even if they are within the same Private Cloud. Another example of this is role permissions. Captivate EDC allows for the same role to be customized differently in Test and Production environments. For example, in Test environment, a Study Admin may have access to the entire Build task, but may be restricted to Users and Sites in Production. This allows maximum configuration flexibility. 
With vast study option configurations capabilities available, ClinCapture's Private Cloud infrastructure is the most flexible infrastructure on the market right now. Remember – not all Private Cloud infrastructures are created equal, ask your provider about flexibility in study option configurations. Are you ready to switch to Captivate EDC's Private Cloud infrastructure? Request a demo here to get started. 
About the Author
ClinCapture provides a powerful eClinical platform that enables sponsors and CROs to rapidly build and deploy studies, lower clinical trial costs, and streamline data capture processes. Offering a host of private cloud solutions, ClinCapture's technologies help advance the evaluation and development of drugs, biologics, and devices that demonstrate promise for the diagnosis and/or treatment of a wide range of diseases or medical conditions. For more information, please visit clincapture.com or follow us at @ClinCapture.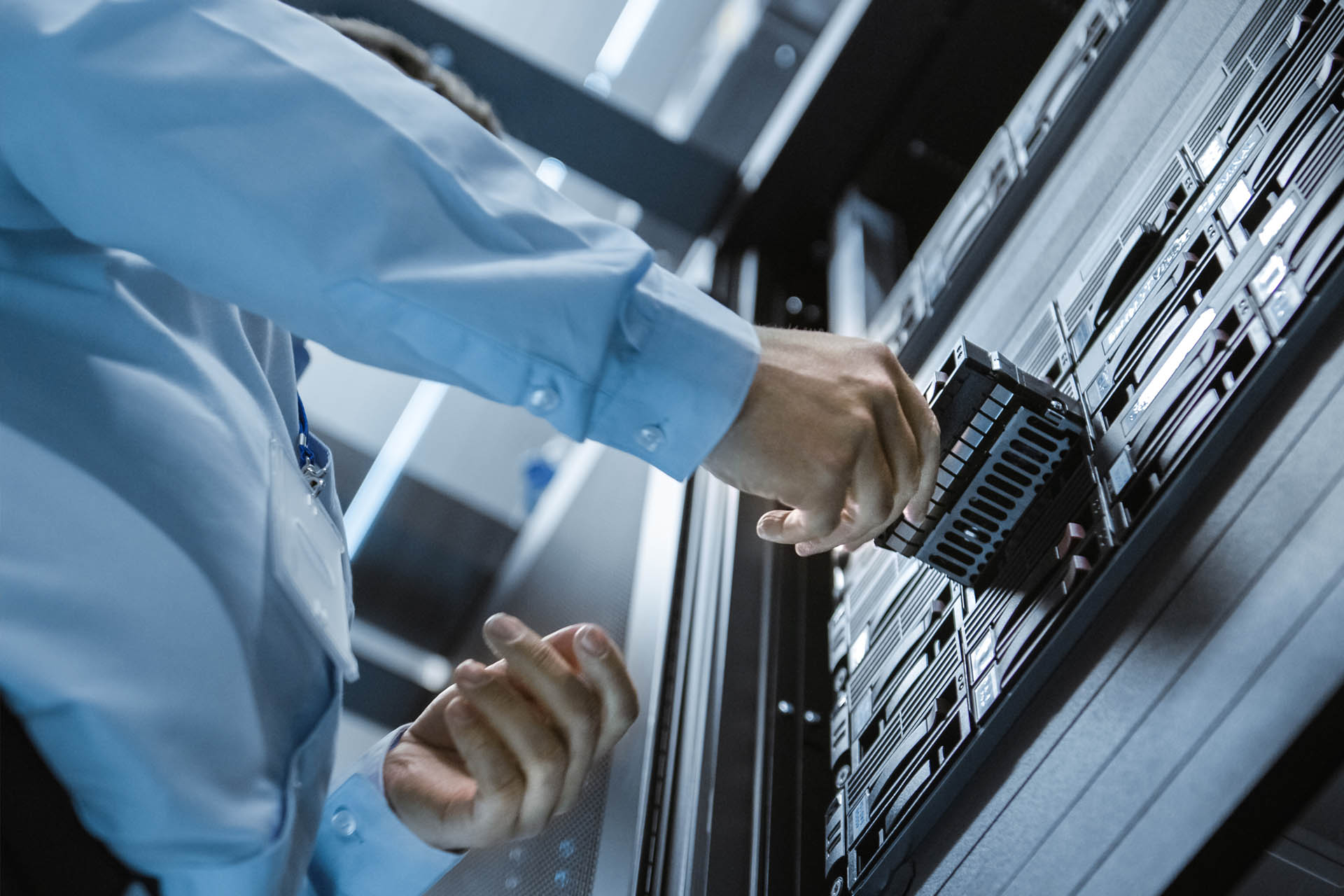 Up Next
5 January, 2021

Letter from the CEO: Virtual Data Capture™

As CEO of ClinCapture, I see firsthand the struggles clinical researchers and data managers endure in collecting, managing, and analyzing their data. From outdated paper forms to products that simply lack the full capabilities necessary for remote trials, ClinCapture is addressing the challenges researchers must overcome as trials continue to decentralize. Beginning in March 2020, we offered ou

Read more +

5 December, 2020

Meet the Team: Alexis Hanley

Perhaps, one of the reasons why she is so great at what she does is the fact that she is an educator at heart. Or it could be her kind-hearted personality that shines through even over a phone call. Alexis Hanley is a core piece of the customer success team at ClinCapture, as a customer success specialist, she assists customers with day-to-day inquiries. "I love working on this team becau

Read more +

5 November, 2020

ClinMax saves time with third COVID-19 study on ClinCapture's EDC

With a race against time to find a viable treatment or vaccine for COVID-19, ClinMax turned to ClinCapture for the third time to capture study data. ClinMax is a clinical research organization specializing in clinical trial management.

In March 2020, ClinCapture announced the use of Captivate™ Electronic Data Capture

Read more +